Improve your life & spiritual journey
An intuitive psychic reading session with Grace is when she will tap into the individuals energy and learns about their past, present, and future. Grace will give critical details obtained from your reading. You can then use these little details to adjust and improve your love life, finances, career or in your spiritual journey.
Grace will observe what energy or aura colors radiates from you to see is absent, weakened, or blocked because of constraints or limitations. It is an important aspect of an accurate psychic reading.
You must be open to what you hear. As Grace may discuss matters you haven't thought of yet. Session | $165
Here at divine chakra spa we have cultivated our own special blend of teas using local Napa valley grape leaves Infused with flavors that correlate directly to each chakra. Choose from, ginger, purple grape, orange, strawberry, green apple, fig pear, blueberry and more. You may also choose from black tea, chamomile, and green tea.
Grace has mastered this Ancient art, while combining a modern twist, divine chakra spa's unique technique using the spiritual, sacred, beautiful grounds of our very own land here in Napa. Grape leaves represent plenty, freedom and rebirth. Grape leaves represent the faith required to expand and prosper. They also show the joy that comes as a result of doing so in their grapes and wine. It is no mistake that this plant and it's fruit are used for pleasure and during celebrations. The grapevine truly provides us with the fruit of the spirit-and of life. Once your energy is infused into the tea leaves, by sipping your choice of tea. Grace well interpret the patterns And symbols in the tea leaves, to then determine Direction, guidance, or messages of confirmations you may be seeking.
You will receive your own individual tea to take home, along with tea cup and saucer with your reading.
This is a place of rejuvenation. Guests come to cleanse and renewing their Spirit and emerging from their treatment stronger, healthier, and revitalized.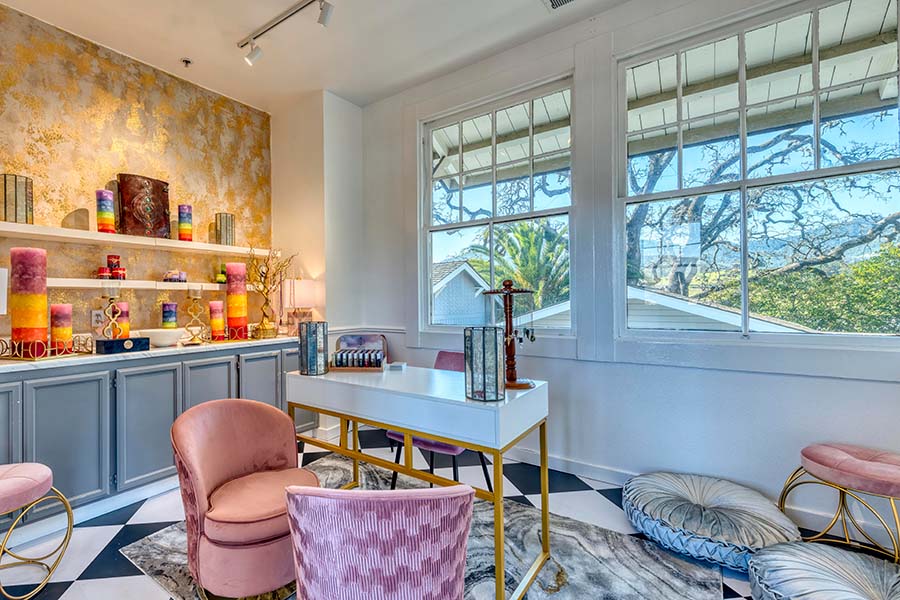 We are located 5 min from Napa Valley on via CA-29 N, St Helena Hwy.